Stanford Estates West now has beautiful 1 acre lots and custom homes for sale in Springtown, TX.  It is a beautiful housing addition in rural Springtown which is the perfect location for quick access into the Alliance Airport Area via 114 and into the Dallas / Fort Worth area without traffic.  Located just 4 miles west of Springtown High School, 3150 Agnes Circle, Springtown, TX 76082.  Springtown has great schools and is quickly becoming the newest sought after place to move to.  Many lots have wonderful country panoramic views along with awesome views of the Metroplex skyline.  Also, Springtown is the Second Most Affordable Fort Worth Suburb.  Please contact us with any questions or interest in our new home construction or scenic developed lots in Stanford Estates.  Stanford Phase 1 & 2 are sold out.
Stanford Phases 3 & 4 are now open with BREATH-TAKING VIEWS and ranging from UNBELIEVABLE WOODED LOTS to peaceful open prairie views.
Nextlink Fiber Optics                                Underground Electric – Tri County Electric
Walnut Creek Water                                     Springtown ISD
Stanford Estates Phase 4 is located at 3150 Agnes Circle (behind Phase 2).
Stanford Estates Phase 3 is located at 2750 Agnes Circle (behind Phase 1).
See below for Beautiful New Homes available in Phases 4.
YOU CAN SCROLL DOWN PAST HOUSES TO SEE AVAILABLE LOTS FOR BUILD JOBS IN PHASES 3&4.
Homes for Sale
On houses under construction you may have the option to choose interior or exterior finishes.  If a house you like has been sold, please contact us about possibly building it again especially for you.
Please contact us for questions: email us at ARHContactUs@gmail.com.
(Touch lower tile picture to scroll through pictures.  Double tap top picture for zoom view.)
LOOK BELOW FOR BEAUTIFUL LOTS TO BUILD YOUR DREAM HOME ON IN STANFORD ESTATES PHASES 3&4!  Please contact us to help you pick out the lot perfect for you and your family.  We would love to help you build your dream home!
For more information on Stanford Estates, click HERE to go to their website.
STANFORD ESTATES PHASE 3&4 Available lots are in BLUE. Available Houses have GREEN Home Design #s.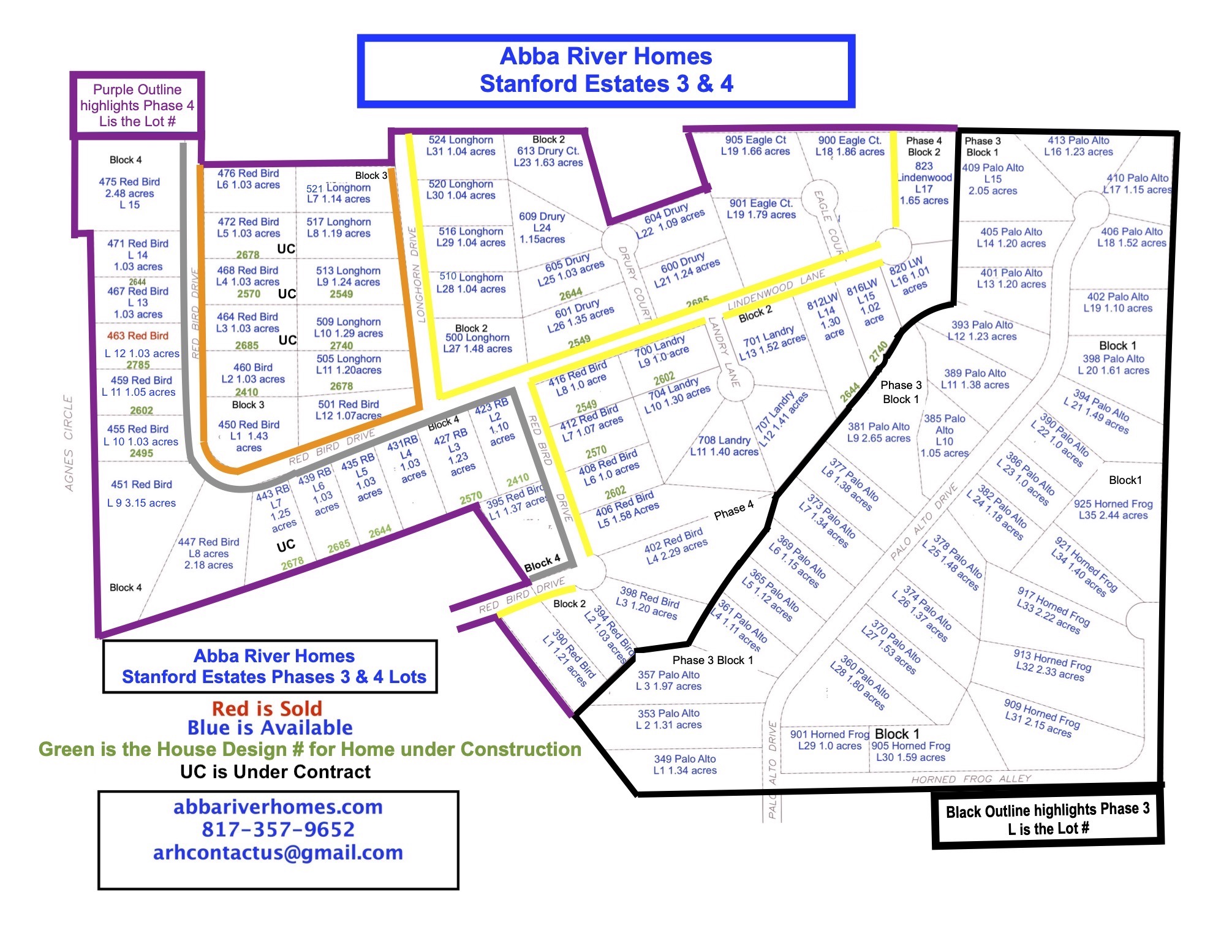 Available Lots Pictures
PHASE 1:
Lot 15, Block 2 – SOLD,     1.28 acre lot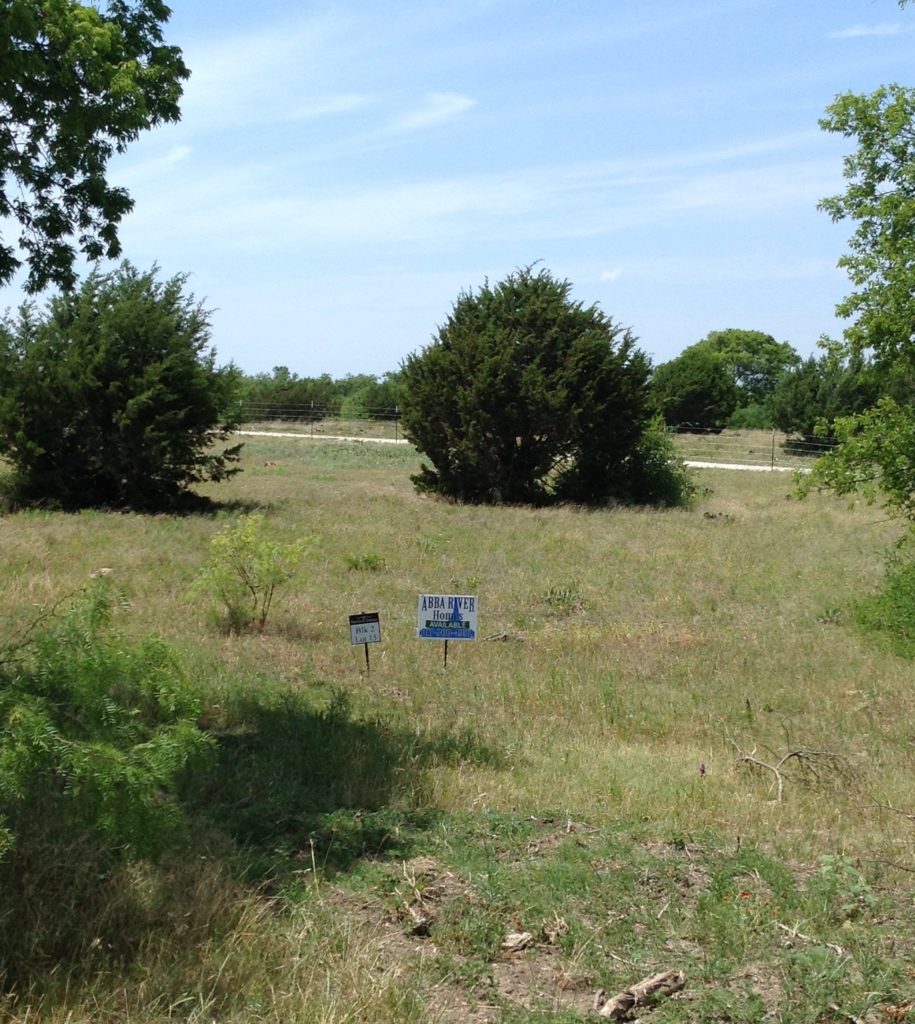 Lot 28, Block 2 – SOLD,     1 acre lot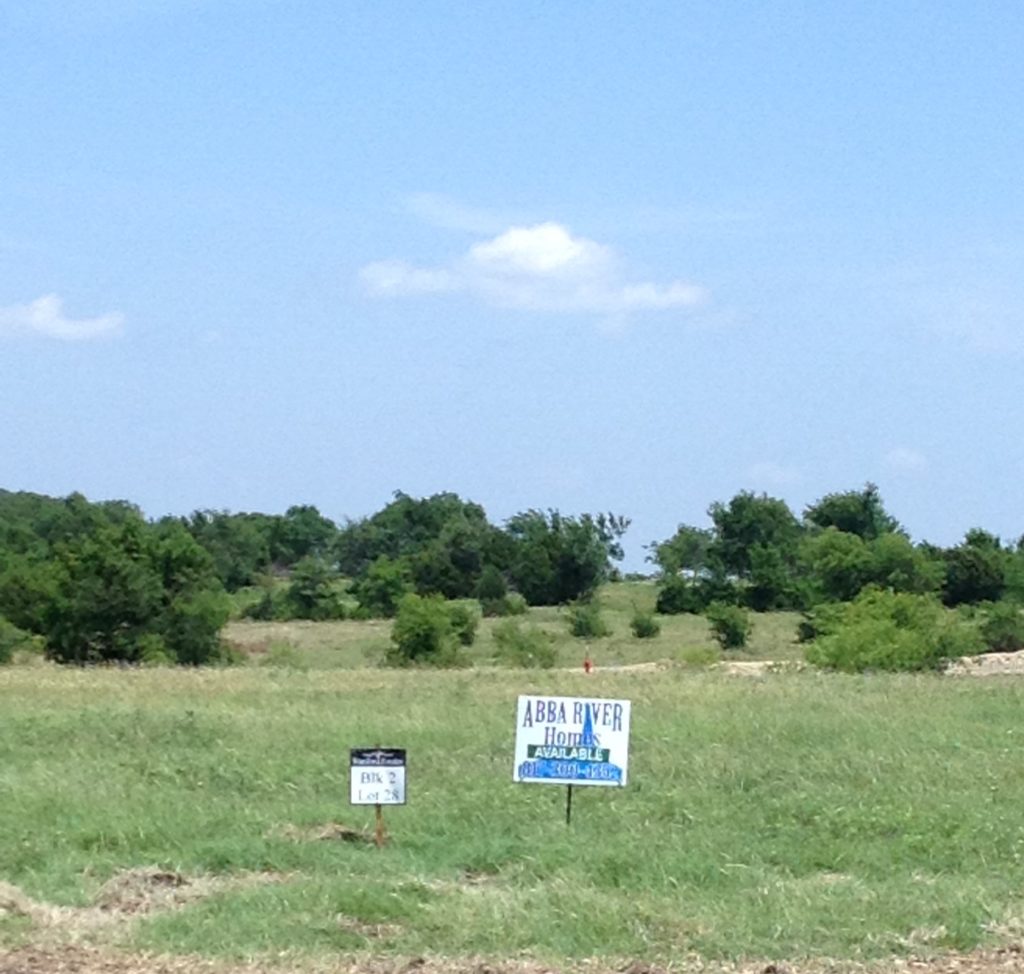 Lot 4, Block 3 –SOLD ,     1.0 acre lot